This is a tiny Laguna beach cottage that was brought back to life.  The cottage was in shambles, but there is no way to tell by looking at it today. It was restored to how it would have looked in 1946 by Collins Design & Development.
The floors, lighting, doors and windows are original.  The kitchen and bathrooms were remodeled.  This idyllic Laguna beach cottage is called Lombardy Lane. It's incredible what a small house can look like, this one has a lot of charming details.
I've done other Laguna beach cottages to see like Cozy Corner beach cottage and Beach Cottage in Laguna.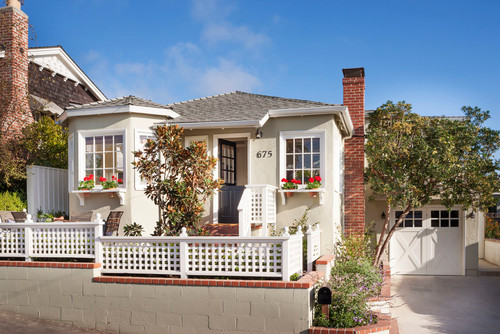 It's a tiny Laguna beach cottage of 950 square feet.  I would like a bit more room than that, but it's such a classic beauty, I think most people would be happy to call it home. … Continue Reading